Posted by Skinlight.co.uk on on 9th Feb 2022
THE BENEFITS OF GOLD ON THE SKIN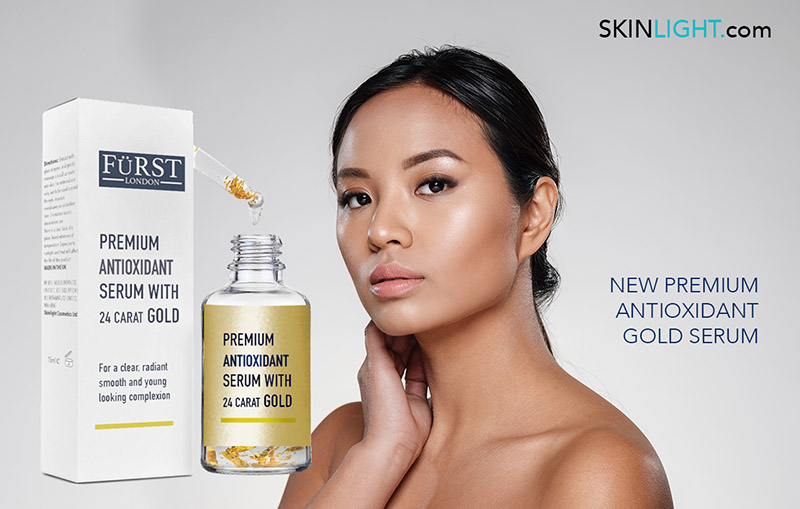 MAKES THE SKIN LOOK RADIANT
Due to it's intense ligh reflecting colour, gold helps to create a brightening effect on the skin, making it look more radiant.
HELPS TREAT SUN DAMAGE
Gold can help to inhibit the production of melanin and actually reverse the signs of sun damage as a result.
ANTI-INFLAMMATORY PROPERTIES
Gold is known to have anti-inflammatory properties, so it's very effective for people with acne, hyperpigmentation, sun-damaged, or sensitive skin.
SKIN REPAIRING BENEFITS
Gold helps to repair skin damage and helps to reveal a renewed glowing complexion. Gold skincare treatments contain a potent blend of active ingredients which all help to firm and improve skin elasticity.
PROTECTS THE SKIN
Gold helps to boost the skin's natural barrier, and also helps to protect the skin against environmental damage from pollution and the sun.
https://www.skinlight.co.uk/premium-antioxidant-serum-with-24k-gold-leaf/