The power of a face mask is often underestimated, but they have plenty of benefits.
The majority of skincare products need to be applied continuously to make a positive difference to your skin. These products are important to maintain the results all year round. However, sometimes you just need it look better right away for important events like job interviews or dates. Face masks have the power to do exactly that by instantly improving your complexion. Designed to refine pores, draw out impurities, increase hydration and even out skin tone all at once.
Made with natural clay substances, clay masks draw impurities from the pores to the surface of the skin whilst the mask dries and tightens. Best for normal and oily skin types, these deep cleansing masks absorb excess oil and unclog pores without stripping the skin. Always wait until it has completely dried before washing off for the most effective results.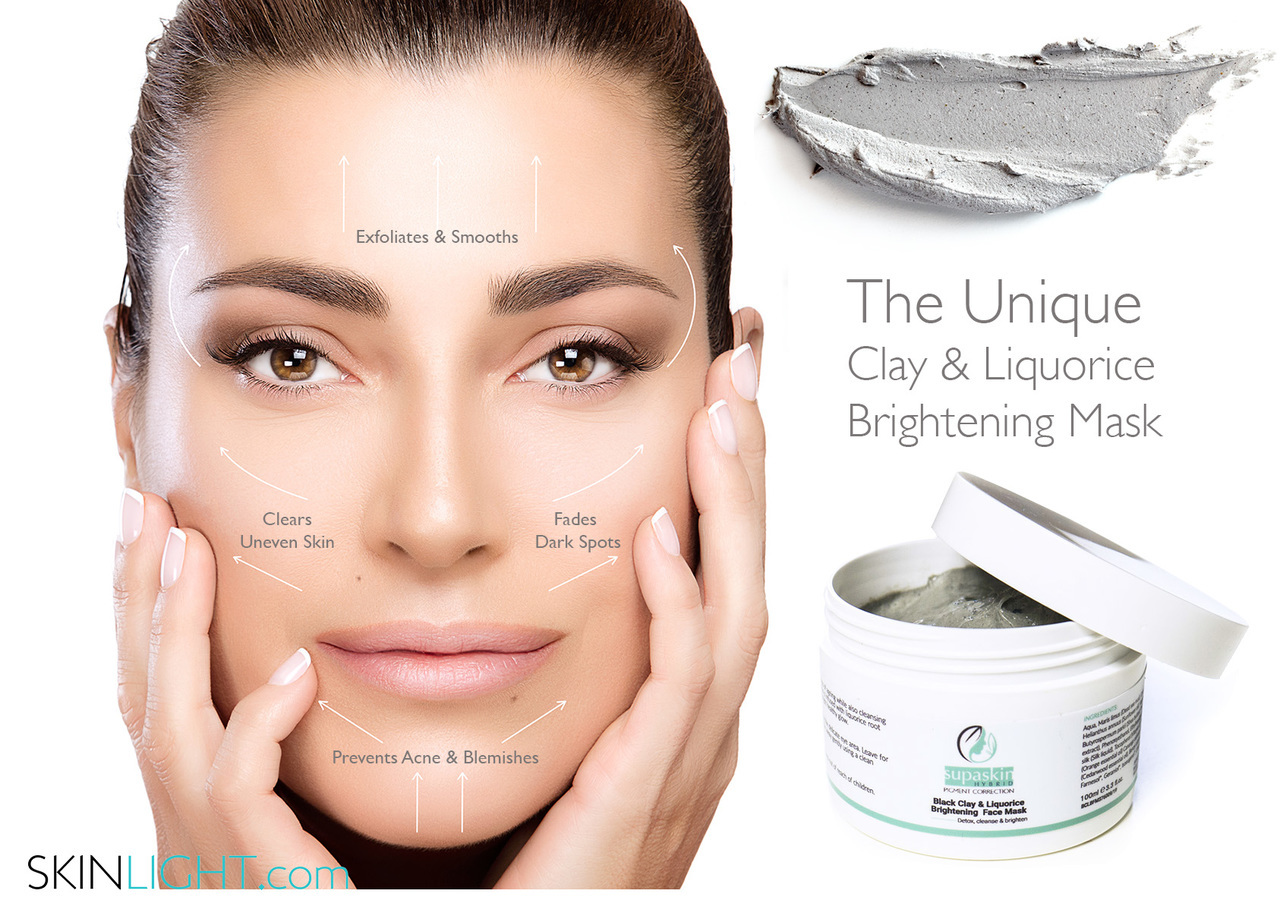 Enriched with liquorice extract and black clay, this mask helps to lighten the skin and fade dark patches.
Liquorice extract is a natural skin lightening alternative that contains an active called glabridin, which inhibits tyrosinase, the enzyme that causes pigmentation and dark areas on the skin. When used in skin lightening products, liquorice extract has tested really well. Studies have shown that products that contain liquorice extract provide good to excellent results in most clinical trials, without causing irritation.
Liquorice extract is also an excellent antioxidant that promotes skin health that protects the skin from environmental damage.
It can also help diminish the dark pigmentation resulting from scars
This special lightening mask helps to reduce the appearance of*:
Hyperpigmentation / Dark discolorations
Age / Liver spots / Sun spots
Sun damage
Melasma
Acne marks
Old scars
Uneven skin tones